ALA 2000 Meat Slicers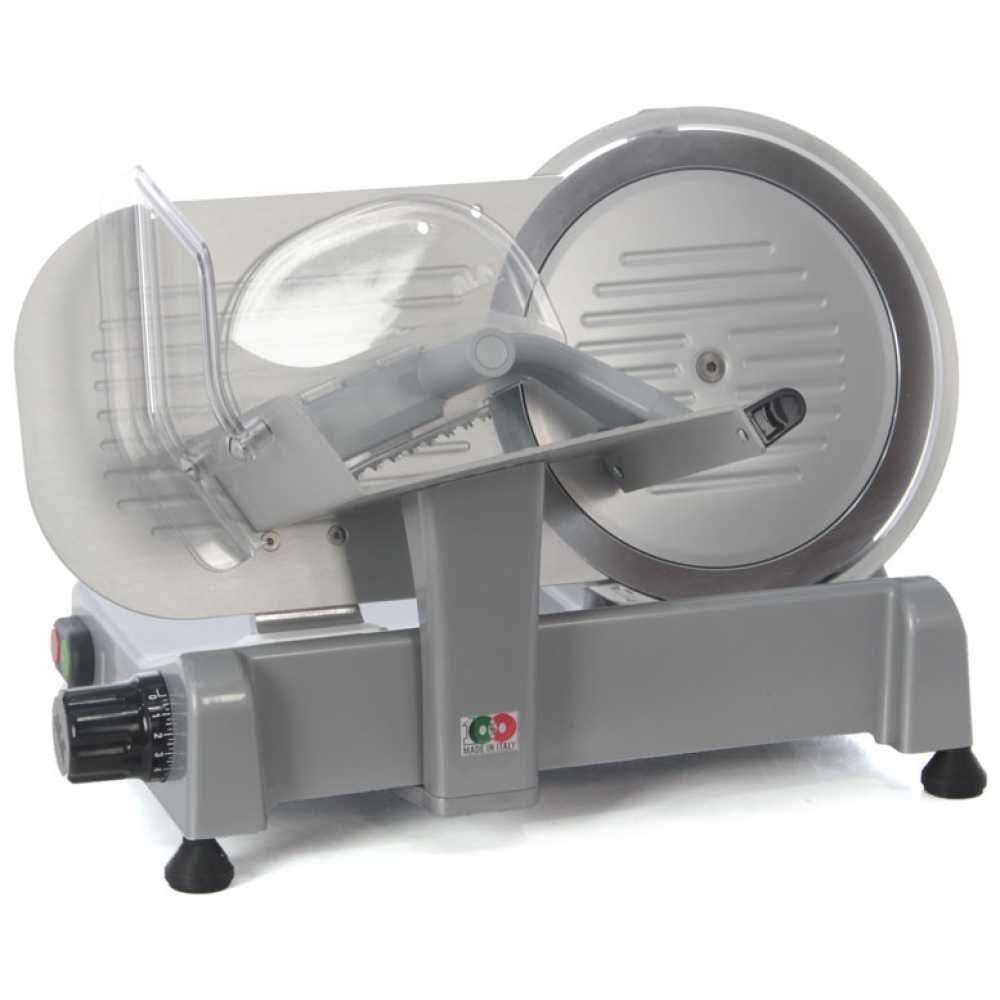 ALA 2000 Meat slicers are known for their versatility, safety and ease of use, which make them a perfect addition to any home kitchen. These kitchen appliances are characterised by essential lines and feature high performance and outstanding durability.
The guide plate, the carriage and the blade guard mounted on the ALA 2000 meat slicers are entirely made of cast aluminum with polished anodic oxidation. These are the best materials for ensuring food hygiene. The blades, manufactured in different diameters according to the various requirements, are made of hardened steel, which guarantees a superior cutting efficiency, thus making these tools perfect for home use, whether in the kitchen or in the cellar.