ALA 2000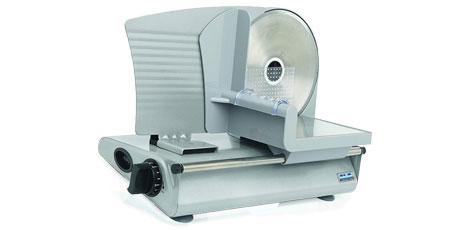 ALA 2000, the Italian meat slicer
ALA 2000 is a brand born more than forty years ago, which, since the beginning, has set itself a great future goal, that of becoming a pioneer company in Italy in the production of meat slicers for domestic use. Over the years, ALA 2000 has always focused on quality and customer service as the main pillars for continuing its work. The perseverance and professionalism with which the goals have been pursued have led the company to be officially recognised as the brand that produces "the Italian meat slicer for family use".
Production has naturally diversified over time, and ALA 2000 has expanded its departments to manufacture additional kitchen appliances. Thanks to its ability to combine technological development with tradition, the brand is now able to produce functional, ergonomic and safe products that have marked the transition from craftsmanship to industry, while maintaining the quality and innovation that have always set ALA 2000 apart over the years.
ALA 2000 is a company that continues to evolve every day, constantly looking for sources of innovation that can bring an tool such as the meat slicer, the brand's core business, to become an essential part of every family's kitchen.