Ama Lawn Mowers - Lawn Cutters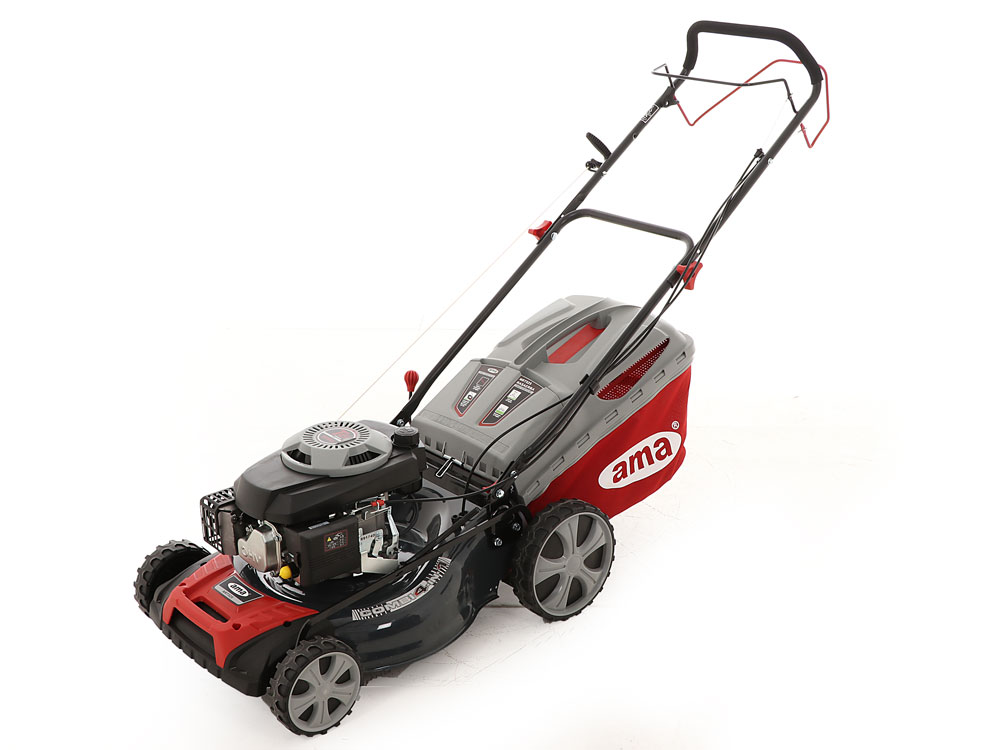 AMA lawn mowers are efficient machines, characterised by an excellent quality/price ratio. They are designed for occasional use, typical of routine maintenance of a small home lawn.
In addition to a particularly accurate and attractive design, the AMA lawn mowers, mount an 2/4-stroke engine and can perform the mowing job with as much efficiency as a heavy-duty machine, at a very competitive price.
The lawn mowers by Ama are lightweight but at the same time solid and sturdy. The main advantage consists in the possibility to choose among the various cutting systems, from the mulching cutting system to the side or rear discharge. Also equipped with a grass collector, these machines can switch from one cutting system to another in a few seconds and without using other tools.