AL-KO Lawn Scarifiers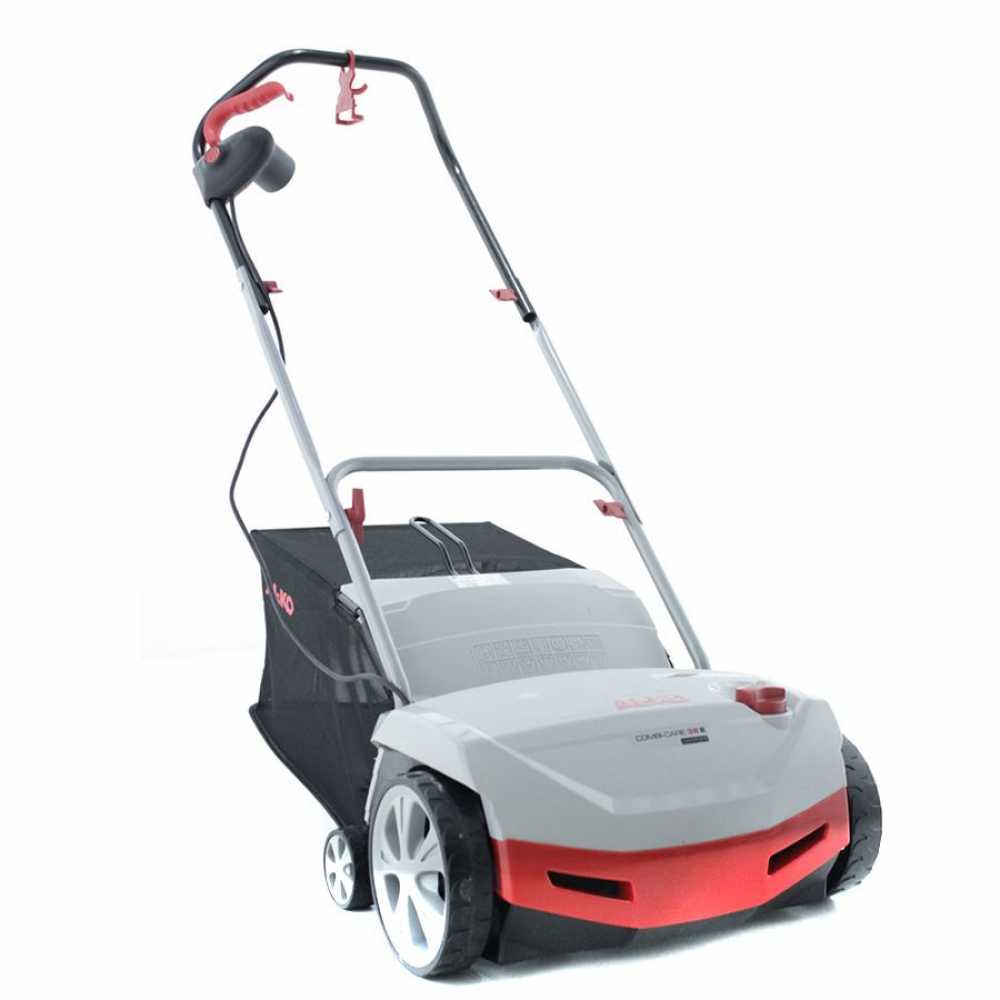 AL-KO lawn scarifiers are hobby machines capable of carrying out aeration and scarifying work thanks to their spring or blade rotors. These tools are also equipped with a grass collector that gathers old grass residue from the turf. These machines are lightweight and easy to use, this is why AL-KO's lawn scarifiers are the most sought after on the market today. The models available can be electric or equipped with a petrol engine. AL-KO lawn scarifiers can be fitted with two types of rotor:
Rotor with blades
The action of the blades, which rotate quickly and penetrate the soil, scarifies and scrapes it, removing the residues encrusted during the winter. The free-swinging blades, working together with the fixed blades, create holes in the ground, important grooves for fertilizers and organic substances to enter deep into the soil to feed the lawn. Blade systems are the most efficient because they not only remove everything that has been deposited on the lawn, but also make small furrows that helps the fertiliser to be absorbed.
Rotor with springs
Suitable for lush lawns where only surface cleaning is required. The springs scrape the surface without penetrating into the ground, cleaning the turf from debris without affecting the soil.