DeWalt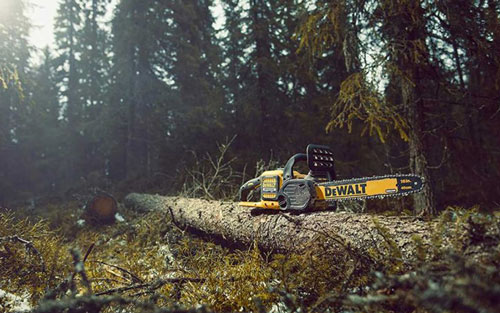 Why choose DeWalt products
For over 80 years, DeWalt has been designing and developing professional battery and petrol garden machinery for professional craftsmen. The company largely invests in research and development to offer increasingly high-performance and innovative tools, combining the experience acquired in the sector with the technologies developed.

Thanks to DeWalt's deep-rooted experience and constant striving for improvement, the brand's products have achieved exceptional quality. This is why yellow and black is more than just a colour scheme but a real trademark, a guarantee of reliability and safety for hobbyists and professionals alike.
In this way, DeWalt aims to speed up the production process. In order to meet the requirements of an increasingly large customer base, the company now boasts a 10,000 m² production facility in Mason Vicentino.
Also, the extended know-how acquired in the sector allows the company both to offer its customers products with superior features, and to provide an excellent customer service and spare parts, which can meet the requirements of the most demanding user. Find out our special offers for the most purchased DeWalt products by category: