Campingaz BBQ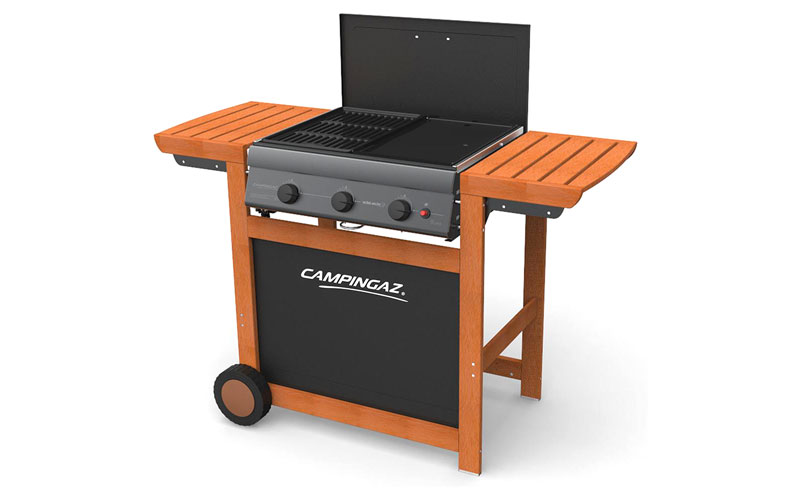 Campingaz barbecue, outdoor cooking tradition
AgriEuro offers the full range of Campingaz barbecues, among the best products on the market for charcoal and gas cooking.
Campingaz is a French company specialised in outdoor cooking equipment. Since 1949, the year in which the first portable gas cartridge was invented, the company has been manufacturing outdoor cooking equipment, with a high focus on technological innovations.
Find out our special offers on all Campingaz Barbecues in the following categories:
Campingaz Gas Grills:

They are the evolution of the classic BBQ. For tasty grilled food in less time with zero fumes and zero stress. Campingaz Gas Grills allow you to cook outdoors or in semi-enclosed spaces.

Campingaz Gas Grills with Lava Stone:

They combine flame heating with the heat diffusion properties of volcanic material, to obtain excellent grilled meat or fish with homogeneous and natural cooking

Campingaz Charcoal BBQs

They are the most traditional models of BBQ. After about 30-45 minutes needed to reach the right temperature, you will be able to have a tasty and flavorful grilled cooking.
AgriEuro brings together many configurations of Campingaz Barbecues. The Campingaz brand represents a guarantee for outdoor activities and camping, with a large range of BBQ equipment and outdoor living accessories, gas or charcoal barbecues, transportable or fixed.
The models, with 1 to 4 burners, have various configurations: with or without lateral stove, oven, side shelves. Some of these may include accessories such as the Culinary Modular System, an innovative system to cook all kinds of dishes, from pizza to paella. The cooking supports can also be different from each other:
With grid;
With plate;
With grid and plate;
In addition, there are gas models with lava stone which partially simulates the use of charcoal and distributes the heat evenly over the entire surface. We also propose numerous types of Campingaz BBQs burners: tube burners with Australian cooking system, or ceramic burners with RBS system. Some models of Campingaz barbecues features characteristic wood finishes.