Benassi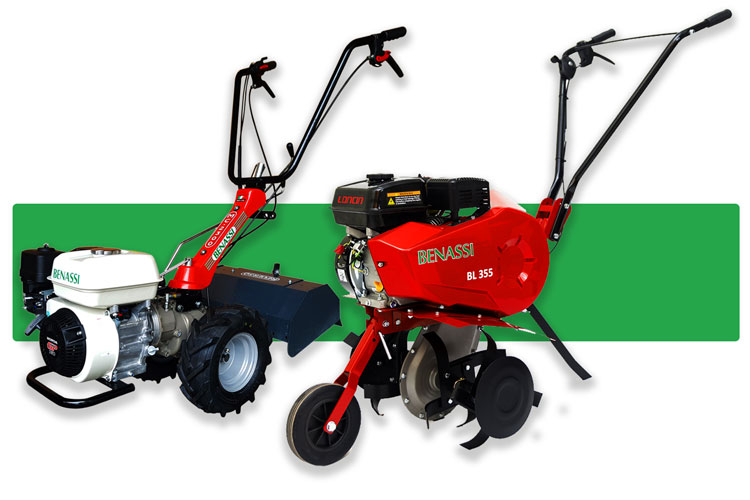 Benassi, quality at a great price
Benassi Srl is a leading company in the design and production of agricultural and gardening machinery.
Benassi stands for Made in Italy quality and reliability. The company boasts a great expertise in the manufacturing of agricultural equipment.
Since its foundation, the company's priority has always been to offer a fair quality/price ratio. In fact, one of the strong points of the company is the combination of experience and knowledge in the manufacture of its equipment, matched with extremely competitive prices.
Those who choose Benassi are informed users who know they can count on a highly reliable brand.
In the AgriEuro catalogue there are various products from the Benassi range. The most popular categories are:
Two-wheel Tractors, semi-professional multi-tool machines of excellent construction level. These machines are not very heavy, but they perform soil refinement at its best;
Garden Tillers, of which Benassi offers a not very varied but high-quality range. These are medium series machines intended for demanding hobby-users, who are looking for great construction quality and materials. They are fitted with 2/4-stroke engines such as Honda or Briggs & Stratton, that ensure great durability to the machine.