Airmec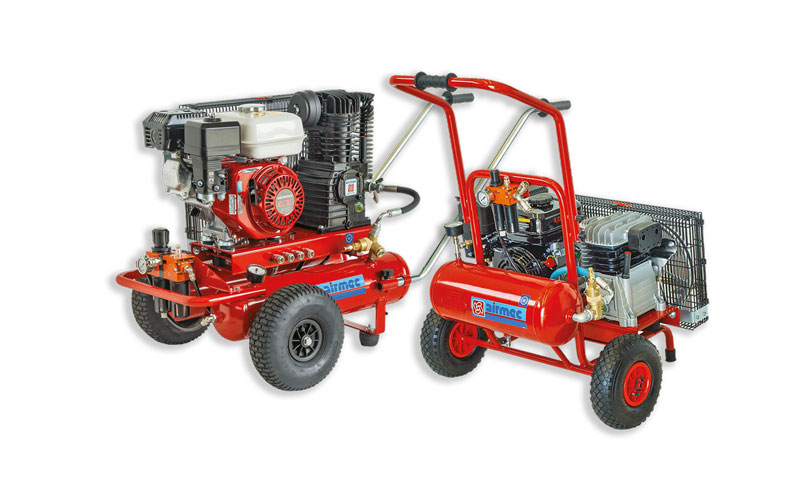 Airmec, the quality of Made in Italy
A history of constant commitment to research, technological innovation and human resources has led SPERONI S.p.A. to become a benchmark company in the production of electric water pumps and many other power tools. The history of this group started in 1947 in Castelnuovo di Sotto, in the province of Reggio Emilia. The founder Giuseppe Speroni sensed the potential hidden in the application of mechanics to the agricultural sector in the post-war period and, making use of his great entrepreneurial skills, created a company destined to become a reference point in the sector.
Today, Airmec puts each prototype through a long series of tests and trials to verify the validity of the solutions that emerged during the design phase. The tests provide the necessary indications for developing the final version that will move on to the next stage, namely industrialisation.
Controlling every stage of the company's production, from the acquisition of raw materials to the final product, is an essential requirement for quality. Sophisticated equipment for dimensional, electrical, hydraulic and safety inspection has also been introduced at Airmec's facilities.
Airmec, a wide choice of air compressors
Airmec air compressors and engine-driven air compressors are all equipped with Chinook Made in Italy heads. They are regarded by industry professionals as among the best on the market for their great reliability over time. As regards petrol air compressors, various high-performance models are available, including those fitted with Honda engines.
Within the range of Airmec air compressors, it is possible to choose between the following products: