Airmec Air Compressors for Olive Harvesting and Pruning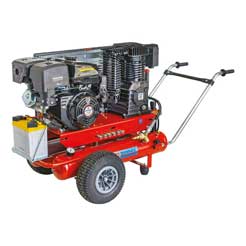 Airmec air compressors are able to meet all the needs of those who require continuous production of compressed air, even where electricity is not available. These air compressors prove to be particularly functional and easy to transport, thanks to their large pneumatic wheels. In addition, the disc brake provides excellent control of the machine on downhill areas.
Airmec PTO driven air compressors are specially designed to assist pruning professionals. Thanks to the powerful petrol engines of the tractors to which they are attached, they can power up to 15 tools simultaneously. They are also easy to transport, thanks to the three-point-hitch, which makes them very practical to use even in those places that are hardest to reach.