Ferraboli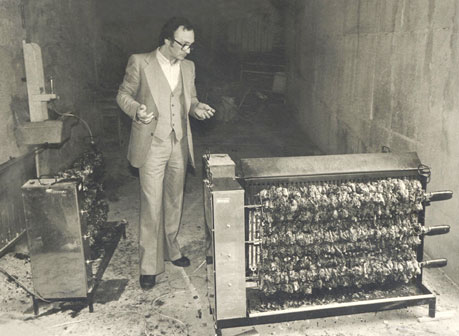 Ferraboli, The Barbecue Protagonist
In 1964 the inventive know-how of the two brothers, Eraldo and Mario, together with the hard work and passion of their sister, Mimma, created the Ferraboli & Co. Company, which, over time, specialised itself in the production of charcoal barbecues and grill racks. Ferraboli responds with great passion and professionalism to the old and new markets, throughout all five continents.
All of Ferraboli's products are designed in the company's technical office, overseen by the meticulous and attentive Management who evaluates the innovative nature of the products as well as their commercial end result. By observing the market and attending international trade shows, the company keeps up to date with the latest news and trends, and examine useful solutions for understanding the local and international market, while keeping track of the various different food cultures.

The predominant characteristics of the Ferraboli products are sturdiness, resistance, ease of assembly, practical usage and high quality of the individual components.
The Company meticulously monitors each manufacturing stage, involving internal staff in particular, in a process of continuous improvement. Each project is then carried out to ensure functional usage, practical needs, easy assembly, sturdiness and a final cleaning process to aid the process of cooking and preparing food.