BISSELL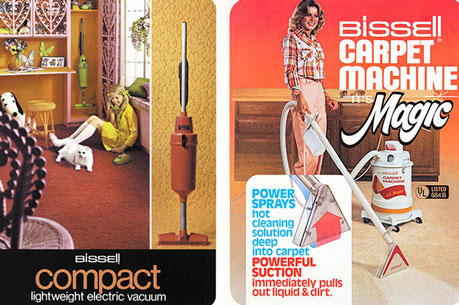 BISSELL, practicing good business since 1846
BISSELL is a family-owned US company, still a leader in the cleaning industry. For generations, the company has been developing innovative and practical solutions for floor maintenance, taking its cue from real-life requirements.
Mr and Mrs Melville and Anna Bissell were initially the owners of a crockery shop in Grand Rapids, Michigan. Melville had a brilliant idea to invent and patent a one-of-a-kind sweeper to keep the family shop clean and tidy. The article proved so efficient that the Bissells soon began selling more carpet cleaners than crockery.
When Melville passed away in 1889, Anna stepped in and took over the business, officially becoming the first female CEO in the United States while defending the company's patents. The marketing of BISSELL sweepers soon expanded throughout the USA and Europe. At the end of the nineteenth century the company even gained the approval of the British Crown and started supplying sweepers to Queen Victoria herself, who insisted her palaces be "BISSELLED" every week.
Today, BISSELL continues to be passionate about helping its costumers effectively and easily clean all life's messes, erase them quickly and get back to the most meaningful part of one's home - living in it. In particular, the company is known today for the production of
floor scrubber dryers
and
cylinder vacuum cleaners/electric brooms
.