WIDU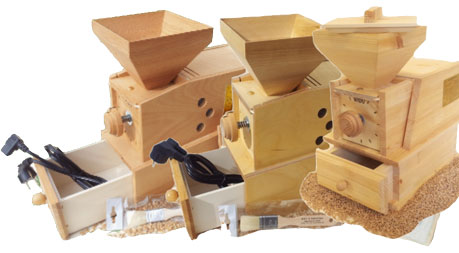 WIDU Mühlenbau, handcrafted flour mills
WIDU has been building flour mills for over 40 years and ships them all over the world. The brand's mission has always been to promote the importance of a wholesome and healthy diet, manufacturing tools that can grind wheat directly at home and giving its customers the possibility to always have ready-to-use freshly milled flour.

Each flour mill is fitted with a small electric motor, and it is possible to set the the grinding speed according to the desired degree of fineness of the ground material.
Alongside wheat, WIDU mills are also capable of grinding oilseeds, spelt, millet, grated coconut, chilli, chopped walnuts and almonds, spices and much more. All flour mills feature a drawer, can be operated manually and are very easy to clean.