Marina Systems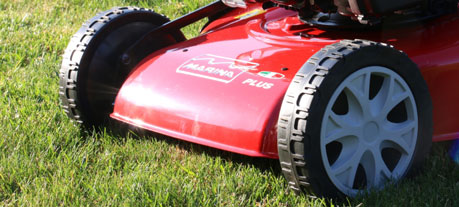 Marina Systems, innovative and dynamic Made in Italy
Marina Systems is an Italian company that has been active for over 30 years in the production of professional as well as domestic gardening machines. Marina Systems products are manufactured with craftsmanship and stand out for their excellent quality resulting from top-quality raw materials and the brand's constant search for innovation.

The frames mounted on lawn mowers or lawn scarifiers are designed to ensure an even longer life of the machine itself. Cost-effective products may be subject to rusting or structural failure, that affect the efficiency of the entire machine, whereas the engine or the motor could still offer many more years of operation.
This does not happen with Marina Systems machines, as the wide use of high thickness steel or even aluminium guarantees full functionality even after years of intense use. Even in the mechanical components, such as the drive or gears, the brand's experience and know-how ensures maximum durability in terms of service life.