LAICA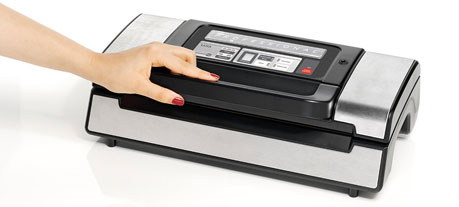 LAICA, home wellness
Established in Vicenza in 1974, LAICA is an Italian specialist company in the production of high quality small household appliances. The business began with the production of a small line of kitchen scales, the range was later expanded and diversified. Today, the company offers many excellent products, especially in terms of safety and product design, as with the best Made in Italy manufacturing traditions.
The LAICA offer in the catalogue consists of:
Pasta Machines: hand crank or automatic electric machines able to roll out and cut the sheets of dough to obtain different shapes of long or processed pasta such as capellini, tagliatelle of various thickness, pappardelle, ravioli, etc.
Vacuum Sealers: highly functional products, with an excellent quality/price ratio. These are products that perform a fully automatic vacuum sealing of a large number of dry or humid foodstuffs, greatly extending their shelf life.