Ginko - MGM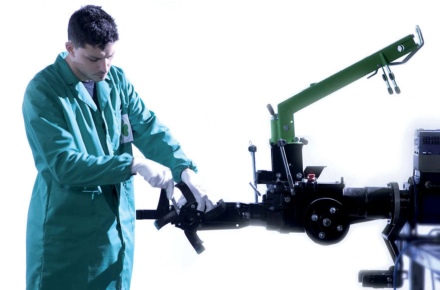 Ginko, quality and tradition
Ginko - MGM is a brand inherited by the long-standing Italian company Lampacrescia, with a 100 years old history and specialised in the manufacture of soil working and green maintenance machinery.

The strength of Ginko-MGM comes from the very high quality standard of its machines, able to satisfy the requests of a very demanding professional customer base looking for reliable and sturdy equipment.

The Ginko-MGM range encompasses machines entirely made in Italy, synonymous with crafting quality and attention to detail, and offers:
Power Barrows, with both extendable side panels and dumper skip They stand out from competitors thanks to the construction quality, the materials and the powerful and reliable motors with which they are fitted. The mechanics inside these Ginko power barrows have been carefully designed to ensure maximum functionality.
Two-wheel Tractors, heavy-duty machines much appreciated by those who make their living from tending the land and cultivating crops. Featuring a sturdy construction and powerful engines, these Ginko two-wheel tractors greatly simplify and fasten tilling work.
Petrol Rough Cut Mowers, with tracks or tractor wheels, they are sturdy machines designed for professional use. They are also able to withstand long work sessions while offering outstanding performance and reliability. The rough cut mowers by Ginko-MGM are capable of shredding huge masses of all types of weeds of all diameters, heights and sizes, cutting them finely and providing maximum freedom of movement and unmatched maneuverability.