Fimar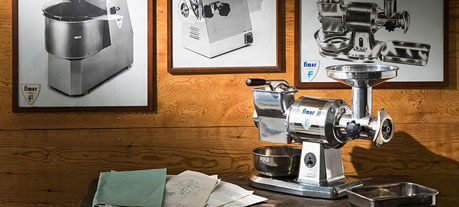 Fimar, forty years of innovation
Fimar is a leading company specialised in machinery for professional catering, whose history began in 1979 in a small precision workshop in the Rimini hinterland. The company sells its products in more than 100 countries worldwide, and has always been committed to innovation, design and development of sturdy and reliable machinery which incorporate new technologies, but are also user-friendly.


To date, Fimar offers a wide range of efficient, practical and easy to use products of different models to meet all types of needs. Fimar always pays attention to the eco-sustainability of its products, which is why it guarantees reduced energy consumption and minimum use of natural resources.
The Fimar group has ISO9001, CE, and HACCP certifications. The company's range on the market includes products for meat processing such as: meat mincers with cheese grater. The equipment distributed by Fimar are designed for the needs of restaurants, butchers, bars, canteensn supermarkets and professional activities.