Fiac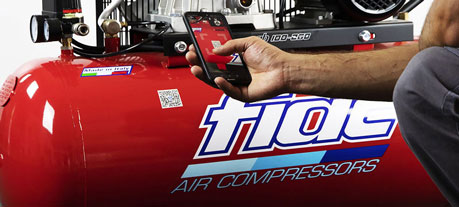 Fiac, Air Compressors
Fiac was established in 1977 by the entrepreneur Romano Lucchi. During its 40 years of history, Fiac has been showed a deep commitment to developing compressed air solutions and has developed an unmatched expertise in the field.

The company manufactures its products in Bologna (Italy) and Jangmen (China), raising the bar in terms of know-how and environmental sustainability. The electric air compressors by Fiac are able to guarantee both maximum performance and ease of use for all kinds of customers in every circumstance.

Fiac's history is characterised by numerous technological achievements, innovation and important partnerships. Fiac, a reliable and thorough engineering company, has shown over the years that it is possible to combine design creativity with the search for quality, enhancing the talent of its collaborators and creating a better work environment that promote ideas and intuitions. This has led to the construction of a business model which strives to achieve complete customer satisfaction.