Ferrari Group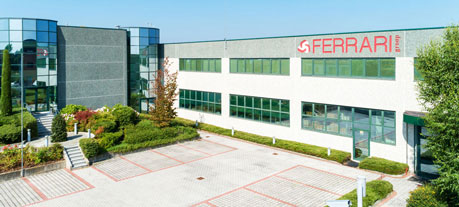 Ferrari Group: passion for DIY!
Since 1954, Ferrari Group has been producing and marketing wine-growing and gardening machinery for do-it-yourself enthusiasts. The products are designed, tested and manufactured in the Parma facility, where 9,000 m² are dedicated to production processes and quality.
Ferrari Group has established itself as a reliable supplier for top sellers, as well as a well-established partner of large retailers. The wide diversification of products allows the brand to present itself as a European leader.
Ferrari Group pays close attention to environmental policies and energy efficiency, and for many years now, it has been developing an energy efficiency plan for both offices and production departments. Furthermore, the company is ISO 9001:2015 certified, which demonstrates its commitment to constantly improving business processes while offering quality products to customers.
The AgriEuro catalogue features top-notch Ferrari Group products, such as: