Famag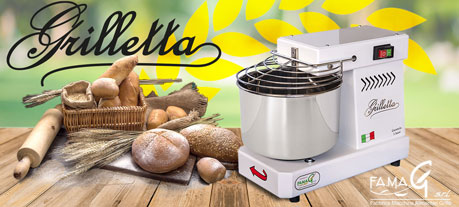 Famag, Grillo Food Machinery Factory
Famag Srl is an Italian company founded over 35 years ago from the initiative of its founder and current owner: Giuseppe Grillo; today, Famag is a leader in the manufacturing of food machinery for both hobby and professional use.

The products developed by Famag are made from top-quality materials and with cutting-edge innovative technologies Careful craftsmanship makes Famag products excellent in the sector and a guarantee of reliability and solidity.
For all these reasons, Famag exports a range of top-quality Made in Italy products to many countries in Europe and South America, with a business set to expand, thanks, above all, to one of the best-selling products, the spiral mixers.

The employees are skilled and trained to reflect the company's idea of quality and professionalism, with the final aim of offering products with excellent performance that can fully satisfy customers' needs.