Eschenfelder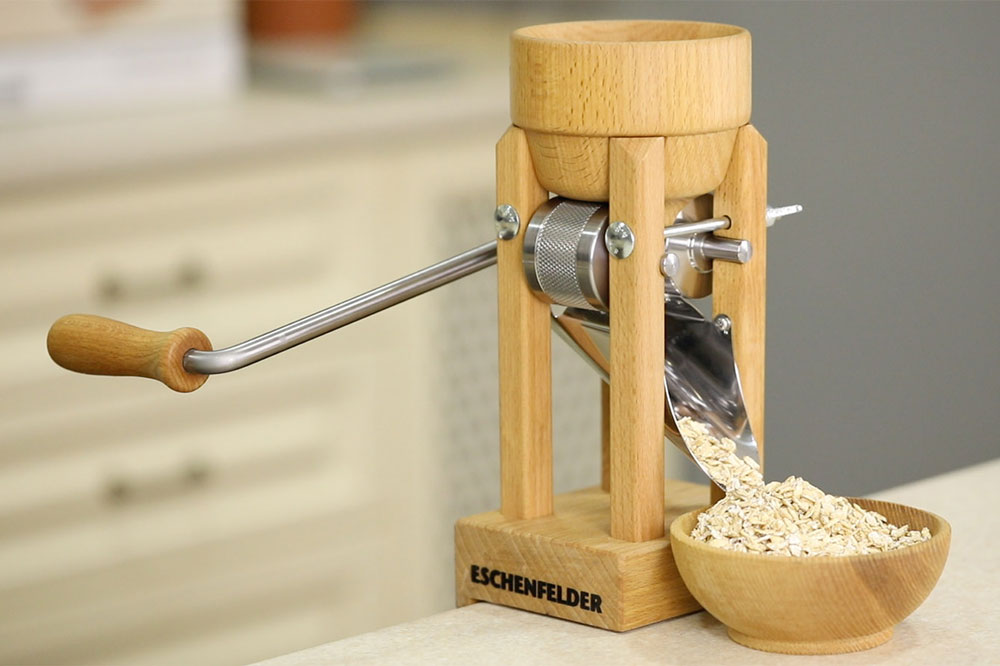 Eschenfelder, high-quality homemade grain flakers
32 years ago, Frank Eschenfelder, a machine assembler and electrical engineer from Kaiserslautern, turned a brilliant idea into his life's mission: to develop a tool that could be used to crush fresh oatmeal at home. Until then, there was no such item on the market.
Frank had seen a homemade grain flaker at his friend's house. The idea of being able to have fresh, healthy ground oat flakes every day prompted him to found the Eschenfelder company in 1988.
"QUALITY FOR A GOOD LIFE". This is the philosophy with which Eschenfelder manufactures its products, incorporating an innovative spirit and great attention to detail. Eschenfelder grain flakers are handcrafted using the best materials. They stand out as high-quality, aesthetically pleasing machines that are designed to last for decades without wearing out.