EGO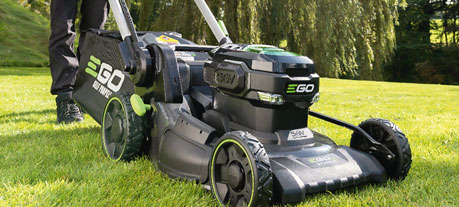 EGO, Power Beyond Belief
The brand EGO was first launched in the United States in 2012 and quickly established itself as the #1 rated battery brand for quality and innovation. In 2014 EGO landed in Europe, and became a technology leader in cordless outdoor power equipment. As a mature, market-leading company and part of the Chervon Group, EGO prides itself on best practices that ensure its products and customer service are of the highest possible standard.
The brand's latest tools offer technological advancements that make even the toughest tasks a breeze. Whether you're cutting grass, sawing logs, cleaning hard surfaces or clearing leaves, there's a tool for every task. The brand's commitment to innovation is driven by a talented team of over 400 highly qualified technicians responsible for developing and delivering clean, reliable power tools for today's switched-on customers.
What is more, EGO is constantly looking for greener, high performance products and cleaner ways to minimise the environmental impact.
The EGO products available in the AgriEuro catalogue are: