Dal Degan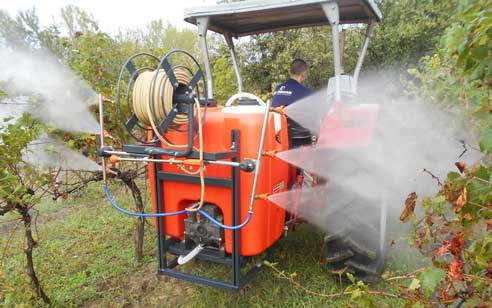 Dal Degan Srl, Innovation and continuous research
Dal Degan is a company born in Italy in the 1870s, specialised in the production of tools for spraying treatments and weeding. The company founder, Antonio Dal Degan, began to work as a craftsman in his workshop of sulphorators and backpack pumps. His grandson, a few decades later, took over the business and expanded the market all over northern Italy.

It was the 1950s, the years of the economic boom, and many technological opportunities were ready to be seized. This development of the first motorised pumps, allowed Dal Degan to become one of the major manufacturers in the sector, also exporting its products to foreign markets. Since then, the company has been pursuing diversification, innovation and internationalisation.
In order to maintain the leading role in gardening and agriculture, Dal Degan has recently added robotics and automatic assembly machines to its manufacturing machinery for pressure sprayer pumps and backpack sprayer pumps. In this way, the company aims to speed up the production process. The production site in Mason Vicentino now boasts 10,000 m² of floorspace.
In addition, Dal Degan provides a really competent and complete spare parts service, to which the user can turn to solve any kind of problem. Find out our special offers for the most purchased Dal Degan products by macro-category:
agricultural mechanisation, which includes professional crop protection machines such as mist blowers for the treatment of vineyards and orchards and sprayers with bars for open field weeding work. In detail:
hobby-garden products ranging from pressure sprayer pumps to backpack sprayer pumps:
Finally, the catalogue also includes a third family of semi-professional products, which namely consists of backpack mist blowers for treatments and sprayer pumps with trolley and tank.