C

ofra
COFRA - Born to work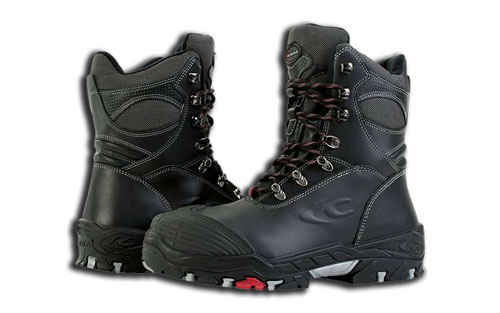 COFRA was established in 1938 in Barletta thanks to the vision of Ruggiero Cortellino. In the post-war period, his shoemaker's workshop began producing work shoes using the tyres of military trucks for the soles and military uniforms for the uppers. Within a few years, the small reality turn into a company with a large business volume, producing hundreds of pairs per day and distributing them all over Italy.

In 1983, the company became COFRA, undertaking a mission based on the search for the highest quality. The company is now managed by Giuseppe Cortellino, the founder's son and for several decades now, the brand has been on an unstoppable path of internationalisation.
In the 2000s, COFRA began to diversify and increase range of for its products. At first the company launched a clothing line, and later it also started production of various types of personal protective equipment. The brand is also very careful to ensure high quality standards throughout the production process. On the other hand, numerous laboratory tests are carried out both on raw materials and on the final product.
The continuous search for innovation led COFRA to become the first safety workwear manufacturer in Italy to obtain the UNI EN ISO 9001 certification in 1997 for its quality management system. The COFRA brand offers various types of personal protective equipment. The best-selling items are: