Bomet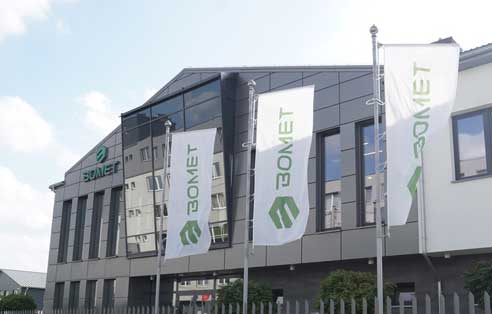 Bomet, agricultural machinery manufacturer
Bomet is a leading Polish manufacturer of agricultural machines. Backed with 30 years of experience, it specialises in machines for soil preparation before and after harvesting, sowing, growing and harvesting vegetables.
Bomet is a family business and from the very beginning of its existence it has been focused on such values as trust, reliability and honesty A deep-rooted tradition coupled with a modern technology park are the strength of the company.
The Bomet brand is recognised on many European and world markets. The machines are delivered to customers in Europe, Asia, Africa and North and South America. Thanks to the commitment to improve products and implement new solutions, the company has been repeatedly awarded at industry events.
The company offers high quality tillage machines, such as potato diggers. The production is located in Węgrów on an area of over 25000 m². In order to maintain the high standard of offered machines, the company cooperates with the best manufacturers of steel and operational elements from renowned companies from Europe.