Blue bird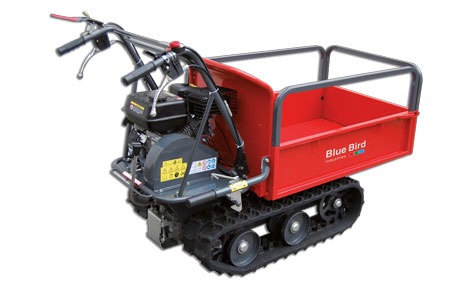 Blue Bird, Professional results
Blue Bird Industries was established in 1978 as a factory of brush cutters and trimmers. The excellent quality of the products proposed, efficient after-sale service and a solid and flexible commercial network have allowed a wide distribution of the Blue Bird trademark all throughout Europe and in Asian and South American countries.
The design of original engines reserved for its products has allowed Blue Bird to secure an important market share among professionals in the sector, always ensuring a high level of product innovation and functionality. The experience gained over the decades allows to always bring a high level of innovation and functionality to its products.
The products by Blue Bird are highly appreciated by customers thanks to their simplicity of construction and the excellent value for money. These machines are ideal for both the hobby and the professional user who needs a reliable and functional machine at an affordable price.
Not to be underestimated is the fact that Blue Bird machines are entirely Made in Italy, as can be seen from their excellent workmanship and long-service life.
Blue Bird distributes a very wide range of products. The most popular and best-selling machines are: