Ambrogio Robot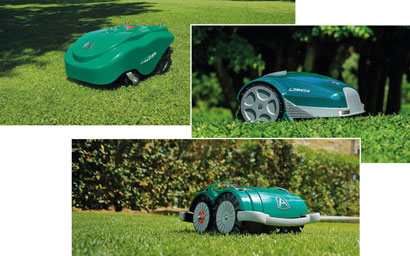 Ambrogio Robot, the Robot Lawn Mower professionals
Innovation, expertise, know-how and social responsibility are the core values of Zucchetti Centro Sistemi SpA, founded in 1985 by Fabrizio Bernini. A leading international company in the field of robotics and automation, ZTS is also active in the fields of renewable energy and software development.
Founded as a Software House, it soon established itself in the international robotics and automation markets. Since November 2000, Zucchetti Centro Sistemi Spa has been part of Holding Zucchetti Spa. The Ambrogio Robot brand, created to identify ZTS robot lawn mowers, is committed every day to creating high-performance and competitive products, while taking a strong social and environmental responsibility towards the territory in which it operates.
Ambrogio robot is the automatic lawn mower that takes care of every type of lawn in complete autonomy and total safety. The ideal solution for those who want to improve the grass in their garden and take back their free time; perfect for those who seek excellence in grass cutting, respect for the environment, professional efficiency and technological innovation.
Ambrogio robot is the perfect day-to-day ally for managing any green area: from small residential gardens, simple or complex, to large green spaces. With the robot's Mulching cut, the lawn becomes healthy, thick and less hungry for fertiliser and, above all, there is no need to think about disposing of the grass.
The latest generation of Ambrogio robot mowers is also equipped with artificial intelligence with smart sensors and radar that allow the robot to recognise the area to be mown and fixed and mobile obstacles in the garden, without using the perimeter wire.