AIMA Olive Harvesters and Shakers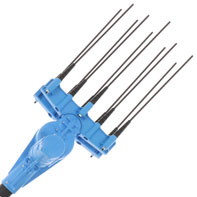 When it comes to olive harvesters, AIMA is the benchmark for the sector. The Italian brand is best known for the successful creation of a tool that has revolutionised the olive harvesting equipment sector: Twist, the olive harvester equipped with the innovative opposite motion which enhances its performance.

This new swinging and opposite system with beating prongs moving in opposite directions improves the performances so that the fruit falls down inside the perimeter of the tree.
AIMA has subsequently expanded its range with other models, which have incorporated the same technology as Twist and have combined it with different features, in order to meet all kinds of requirements.