Abac Electric Air Compressors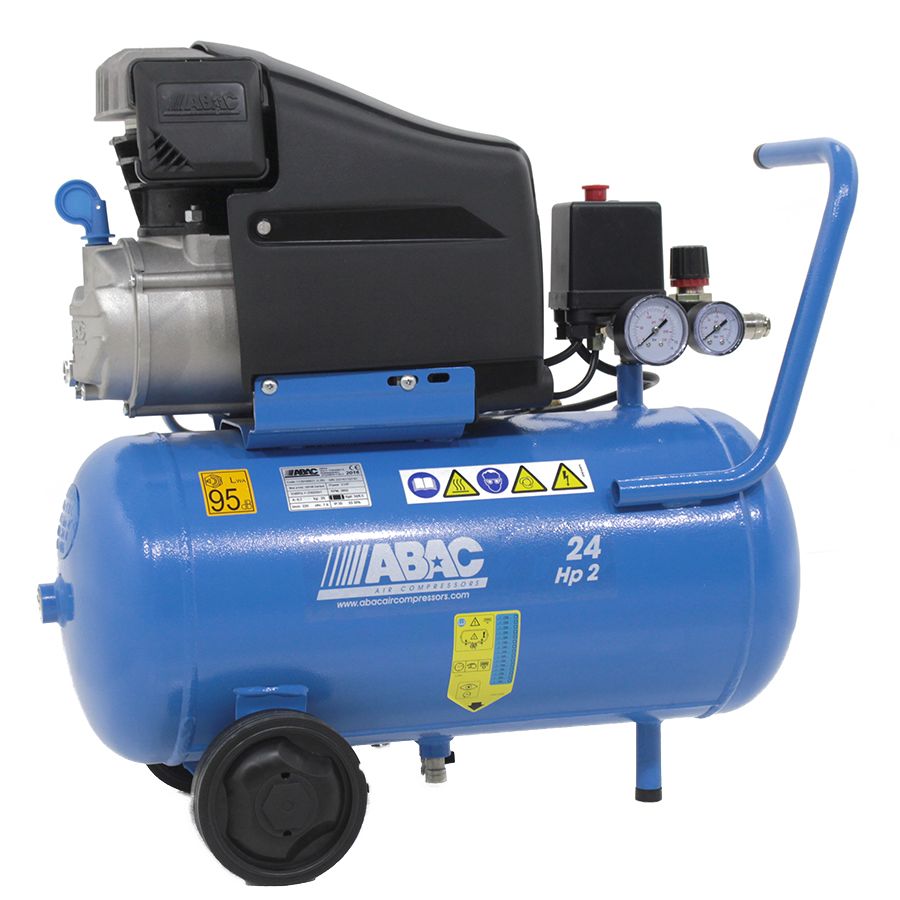 Since 1980, Abac offers a large selection of electric air compressors that can meet the most varied needs of customers. ABAC electric air compressors are ideal for both professionals and hobby users.
For years, ABAC has been able to boast a combination of innovation and experience in the global market for electric air compressors. AgriEuro offers over 40 different models, which can be divided into 3 different product series:
LINE Series
PRO Series
RED Line
The LINE series consists of air compressors suitable for all needs, regardless of whether they are directly operated (with oil or oil-free) or belt-driven. LINE series air compressors are:
lightweight and compact

easy to move around and transport
easy to use
reliable
The air compressor models in the PRO series are best suited for professional applications. Among the most important features of the PRO series there are:
highly simplified operation
top-of-the-line technical features
high-performance products
long service life and efficiency
Among the red LINE models there are air compressors intended for hobby and DIY work.